Epic roofing and construction was founded in October 2017. Two professionals (Garrett Boulware and Chris Jensen) partnered up with a vision to change the roofing and construction industry with an extremely positive outcome.
Commercial License # 80004191
Residential License # 80003667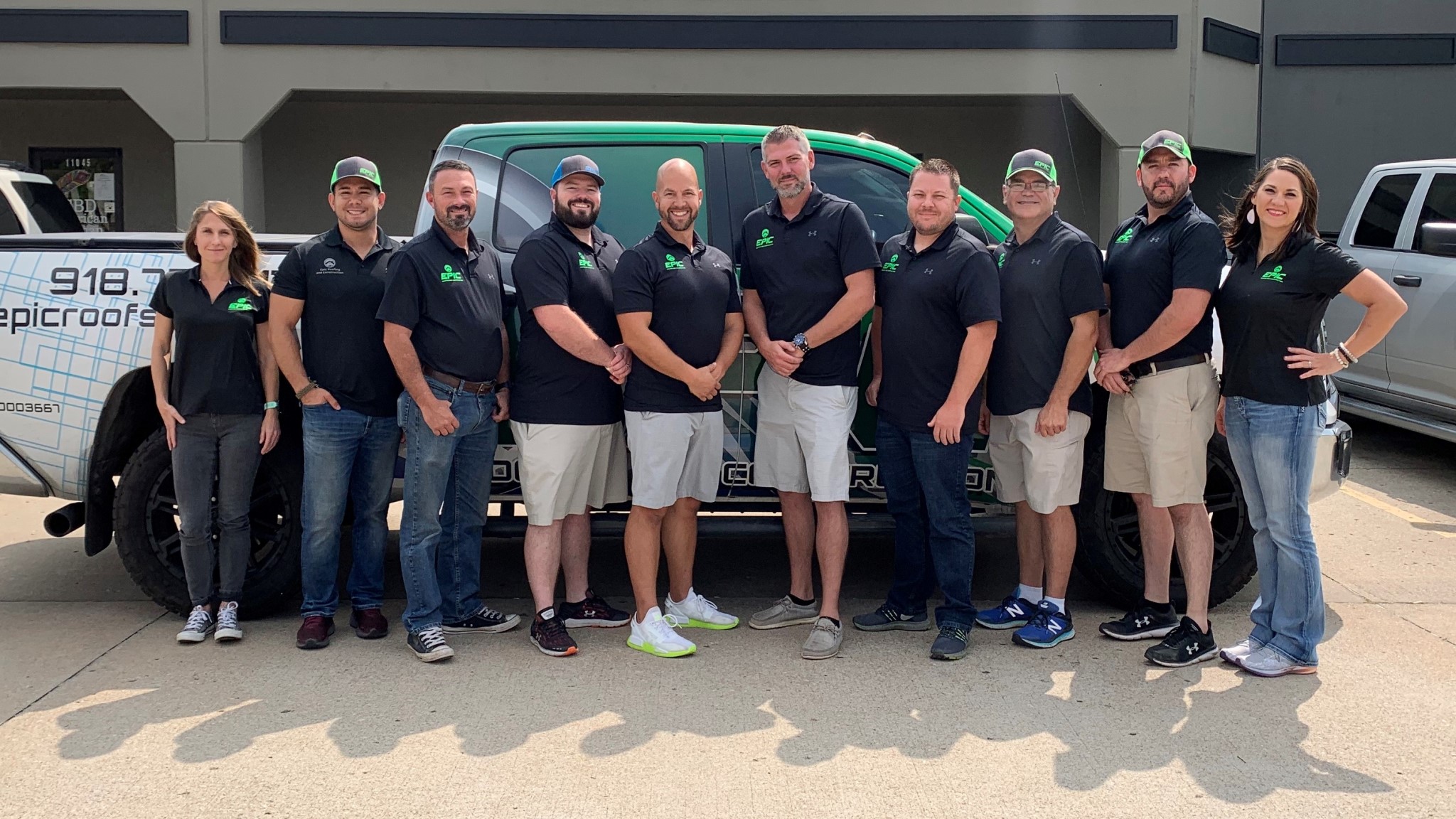 Our team after a hard day's work!
Our Story
With more than 20+ years in roofing and construction experience complimented with top preforming sales, marketing, state of the art technology, and accounting experience, we believe our company will make a drastic impression within our current region. – Chris Jensen
Customer service and quality work is Epic Roofing and Constructions top priority.
"When you want a truly exceptional experience, we want to prove that our company will go above and beyond to meet your expectations." – Garrett Boulware
If you want the job done right, feel like your part of the family, and have a stress-free experience, the Epic Roofing and Construction team is ready to spring into action!
Your Go to Roofing Company:

Location
11047 S Memorial Dr.
Tulsa, OK 74133
Open Hours
Mon: 8:30am – 7:00pm
Tue: 8:30am – 7:00pm
Wed: 8:30am – 7:00pm
Thur: 8:30am – 7:00pm
Fri: 8:30am – 7:00pm
Sat: 8:30am – 7:00pm
Sun: 8:30am – 7:00pm